SEVEN DAYS OF GOOD, HAPPY THINGS
day 01 | a song
day 02 | a picture
day 03 | a book/ebook/fanfic
day 04 | a site
day 05 | a youtube clip
day 06 | a quote
day 07 | whatever tickles your fancy
Because nothing is happier than a black dog...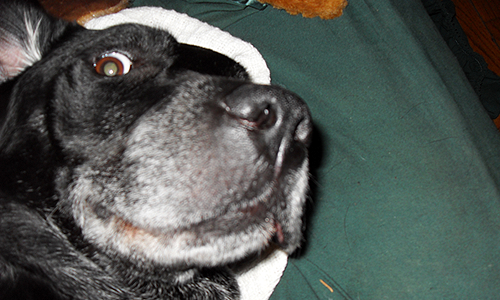 OMG WHUT?
( and one of Misha. because he is Misha )
In other news: Today was another good day. I'm still kind of freaked/stressed/vaguely unhappy, but there's been a few days of respite now from the worst. I actually got work done today, and am feeling some art/fic vibe come back... These things just
vanished
last week, pulled under by all the OMGWTFTHEWORLDISENDING-type thoughts that have been on repeat in my brain.
And to those of you who are observant, L'shanah tovah! May the next year be a joyous one for you ♥