[fic]
Martha Stewart's Private Hell
(PG13) John/Rodney | ~1400
Part of
Roommates!verse
, which means, of course, that the boys are only semi-domesticated. Still, I wrote this for

casa_mcshep
, which already has a ton of wonderful domestic-type things!
Martha Stewart's Private Hell
.
[art]
Crossroads Blues/Possession over Judgment Day
I was working on this for something else, but the larger piece wouldn't come together, and seeing as I'd already invested time and effort in it, I thought I might as well try to get a header out of the thing. There's a completely textful version, as well as a textless, and two with textual permutations. I love Dean and the blues, what can I say?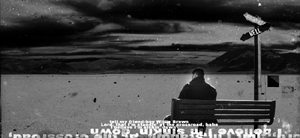 ( .32-20 blues )
ALSO:
According to MSNBC,
The Smithsonian wants to acquire Aretha Franklin's inauguration hat
. Well, all I have to say is that they're gonna have to fight
an Air Force pilot, astrophysicist, angel of the Lord, and Dean Fucking Winchester
for it. DEATHMATCH, people. DEATHMATCH.
In other news: asd;lkjdflkj Steelers! I have no deep loyalty to them (or the Cardinals), but I kind of have a soft spot for Pittsburgh because I had a wonderful great-aunt and uncle who lived there, and the place has fond memories. Also, I think "Terrible Towel" sounds hysterical. So, yay Steelers!